Get The Latest In London Style
Posted By: Bonbons Boutiques | Posted Date: Friday, April 30, 2021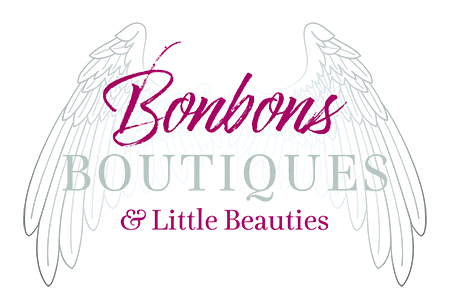 Get the Latest in London Style at our Chingford Boutique Fashion Store
If you are like us, then you have plenty of pent-up retail energy after the past twelve months. But now the weather's getting better, the days are getting longer, and everything is starting to open up again. This means that right now is a perfect time to give your wardrobe an update!
2021 is set to be an amazing year for partying and fashion – Get the latest in London style with us
Bonbons Boutiques, a women's fashion shop in Chingford, London, is a fantastic place to get some new items for what promises to be the best summer in years. It's finally time for this decade to really start and with our clothes you can help to make it the new Roaring Twenties!
No doubt, like so many of us, you spent much of 2020 in loungewear and working from home. At BonBons Boutiques we have a great range of loungewear in lovely subtle pastel colours that have been really popular with our customers. You can check out our new items through our East London fashion boutique, or you can view images on our website and make an order online.
Now it's time put those slouchies away for a while and to start dressing up again. That's right, we're getting back out there for picnics, restaurant dates and more! At Bonbons Boutiques we stock a dazzling array of dresses featuring gorgeous summery patterns. These are excellent for having fun in the sun, or even staying out late at a club. We think they all look great and, as with everything from Bonbons, we have prices that need to be seen to be believed.
When you're out seeing your friends for the first time in months and it gets later, pair up your dress with one of our brand-new cardigans to keep warm when it cools down. These are new for 2021, so you can be sure that they are the latest style that you and your friends will love.
Your friends will be asking where you got your amazing new clothes from when you shop with Bonbons Boutiques
Lots of our customers are just like you, and are always looking for a way to look great and have the latest women's fashion in London, but who also want an affordable price. This is why they always think of Bonbons Boutiques when they are searching for new clothes. We're sure that after you've shopped with us once and sampled the quality we offer you'll become one of our many regular customers.
We find that people who use us are fashion conscious and know that Bonbons Boutiques always sell the best of what is currently being worn on the streets of London. It's what keeps them coming back for more!
So whatever you are planning this summer, Bonbons Boutiques have the clothes that will be perfect. Everything we stock is specially selected by our style experts, who are always searching for the latest in sophisticated fashion.
If you have any questions or would like more information, please visit our contact page to speak with us directly.